Thrift Shop Hours: Friday, Saturday, and Monday, from 10 am to 2 pm.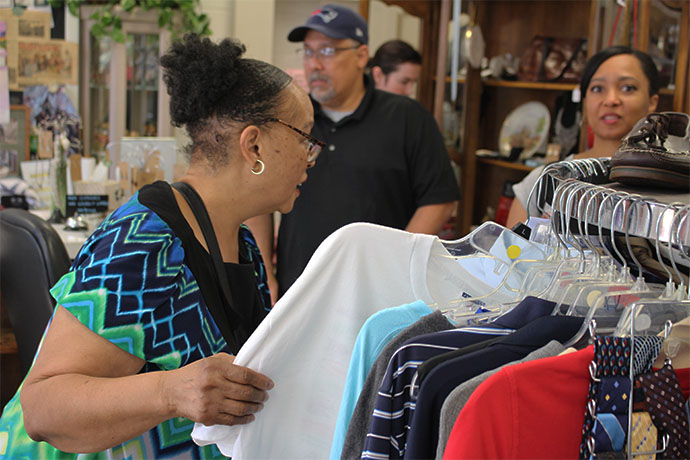 Are you looking for a variety of gently used items for sale at great bargains? Come visit the new, clean, ground level St. Paul's Thrift Shop!
Established to provide affordable toys, books, household items, clothes and accessories to our community while promoting the church's mission.
The thrift shop is staffed by a dedicated group of volunteers. Conni Still serves as a director. The rest of our volunteers make themselves available on a regular basis, occasional hours, or as needed. Many are parishioners of St. Paul's, some are members of other churches, and some simply want to help their community in a meaningful way. We welcome all who can and do help.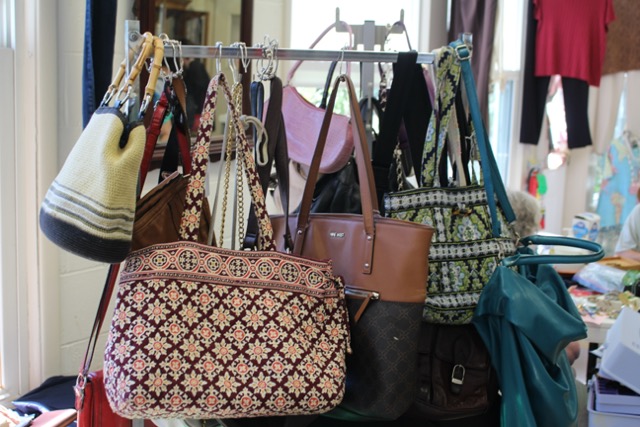 Each month we prepare a special table featuring assorted items like wedding gowns, fine china, granny's attic, crafts and/or holiday related goods.
Every week something different is selected as a "clearance sale" item.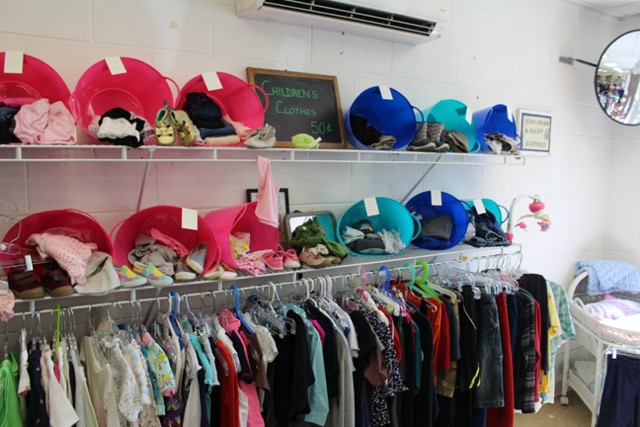 Our pretty little shop has incidentally become a friendly informal community meeting place for customers and volunteers alike who have come to know and like one another while they are in the shop.
We hope you stop by!